Design&Build
A

personalised

and

comprehensive

model

without

intermediaries

to

guarantee

the

highest

quality,

control,

and

cost

efficiency.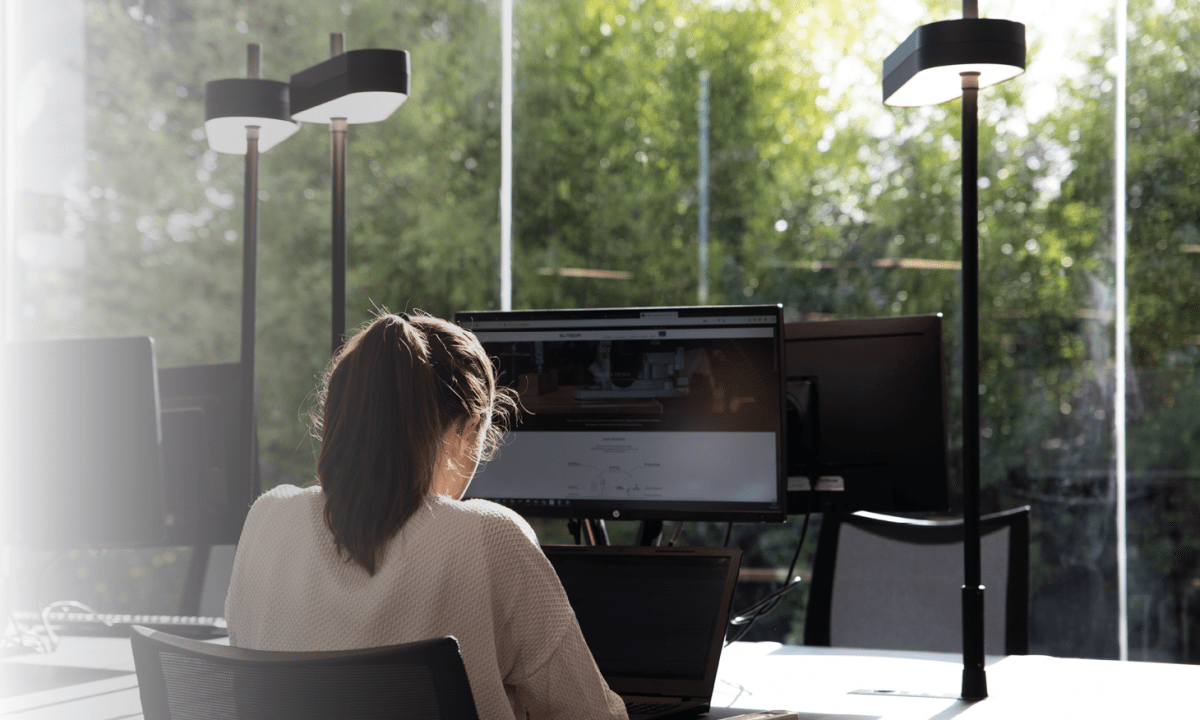 We design and build a tailor-made space, in a comprehensive way, and with the greatest flexibility, agility, and value engineering.
We place over 30 years of experience at your disposal, as well as our multidisciplinary team and our in-house technical capacities to carry out your project, whatever the scope and field.
From the first sketch to the last detail, each and every one of the stages of your interior architecture project is managed, controlled, and executed by us, as a design-and-build contractor.
A coordinated and collaborative process, in which you have a single interlocutor, but behind them, a multitude of specialists working hand in hand so that each stage is developed within the initial timeline and budget, maintaining the functionality and quality that the project demands.
Set your project in motion with us
We offer a comprehensive interior architecture service. A multidisciplinary team and all the necessary resources to turn any idea into reality
We put together all the pieces to build and adapt spaces in minimum time, with maximum control, and in the most flexible and efficient way.
Design&Build
A process adapted to you
All the technical resources and a specialist team for a comprehensive service, without intermediaries.
A comprehensive service provided by experienced professionals and specialists in each area, collaborating with one another to offer unparalleled value engineering
Consulting and Strategy
Personalised analysis and advice to define the most suitable strategy for each space according to the available surface area, the company culture, and the required digitalisation degree.
Planning and Designing
Unique and inspirational proposals in which, in a very visual way, we present the distribution and equipment that best fulfils your functional and aesthetic needs.
Engineering
Surveying of your technological requirements to propose an aspirational and conceptual model, creative and innovative, with technical solutions and content designed for you.
Technological solutions
Systems adapted to your space to create a singular digital environment, to maximise its usability and to generate the greatest impact.
Furniture
Designer-brand pieces selected for you by experienced and passionate interior designers who know the latest trends and how each product will respond to each environment.
Woodworking
Bespoke manufacturing of furniture, partitioning, and special elements to make each space unique in terms of design and configuration.
Construction
Building a space from scratch or completely transforming it, with the agility, flexibility, and control that excellence demands.
Technological integration
Interconnected technological systems, working as one, and ready to be used in a simplified manner.
Logistics and operations
Transport, storage, assembly, and operational services to ensure the quality of the projects every step of the way.
We are diverse
We have experience in Workplace, Contract, Hospitality, Retail, and also in Residential.